Discover our promotions, offered at different times throughout the year.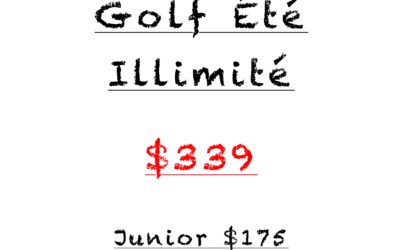 Combine indoor and outdoor golf this seasonThis season combine your outdoor golf games with indoor practice session on the best equipment available Take advantage of data from Golf In simulators and e6 Connect software and the high precision of TrackMan to improve...
At LE GOLF CLUB, we offer players of different levels and budgets the tools to improve and perfect their golf. You can become a member or simply reserve your play area and «à la carte» equipment.