NOW TWO INDOOR GOLF CENTERS, ACCESSIBLE FOR ALL!
It was in 2013 that we opened our first indoor virtual golf center, in Vaudreuil-Dorion, under the name GOLFIN DORION. Our goal then was to make the activity of golf accessible during the winter, both for golf enthusiasts and for people wishing to try the sport. The equipment we put in place from the start has all been carefully chosen to provide our customers with the most up-to-date technology. We use the TRUTRACK 2 simulator system from the company TRUGOLF as well as their high-end software E6 CONNECT, recognized worldwide for their high quality, their realism and their performance.
In addition to golf simulators allowing you to play on many international courses, including some of the most prestigious in the world, we have set up additional areas at our Montreal center, such as a practice green and practice nets.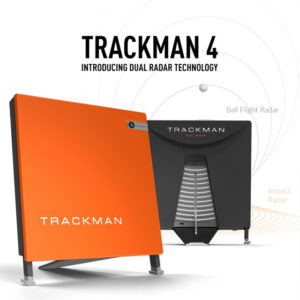 Another area very appreciated by our customers who want to improve their skills is obviously the TRACKMAN area. With its advanced radars and camera, the TRACKMAN offers a large amount of important statistics, helping users to improve.
We also wanted to create a place for fun and gathering with friends, colleagues, or family. We have therefore set up a central restauration area as well as giant screens to broadcast live sports matches. According to our customers, THE GOLF CLUB is the ideal place to play golf in a relaxed atmosphere!
We place great importance on the quality of our services, personalized and attentive, to ensure that our customers receive the attention they deserve. We offer continuous support and explanations during the activity, we can even accompany new golfers in their learning. Golf lessons are also part of our services.
Over the years, our Vaudreuil-Dorion center becoming more and more popular, we decided to open a second center, this time on the island of Montreal, in Mont-Royal. The name GOLFIN DORION is then replaced by LE GOLF CLUB for the two centers.
And to allow more people to learn or play golf in all seasons, we are very proud to tell you that our new indoor virtual golf center is open 12 months a year. You no longer have to wait for good weather to play golf, rain or snow, we are ready to welcome you!