TRY OUR NEW PRACTICE AREAS
Available at out new indoor golf center of Montréal, our new practice nets and practice putting green already helped many players with their game.
Accessible for all level of golfers, for less bucks, these areas are roomy and well designed for yours to enjoy. Improve your game where it counts… on the score card!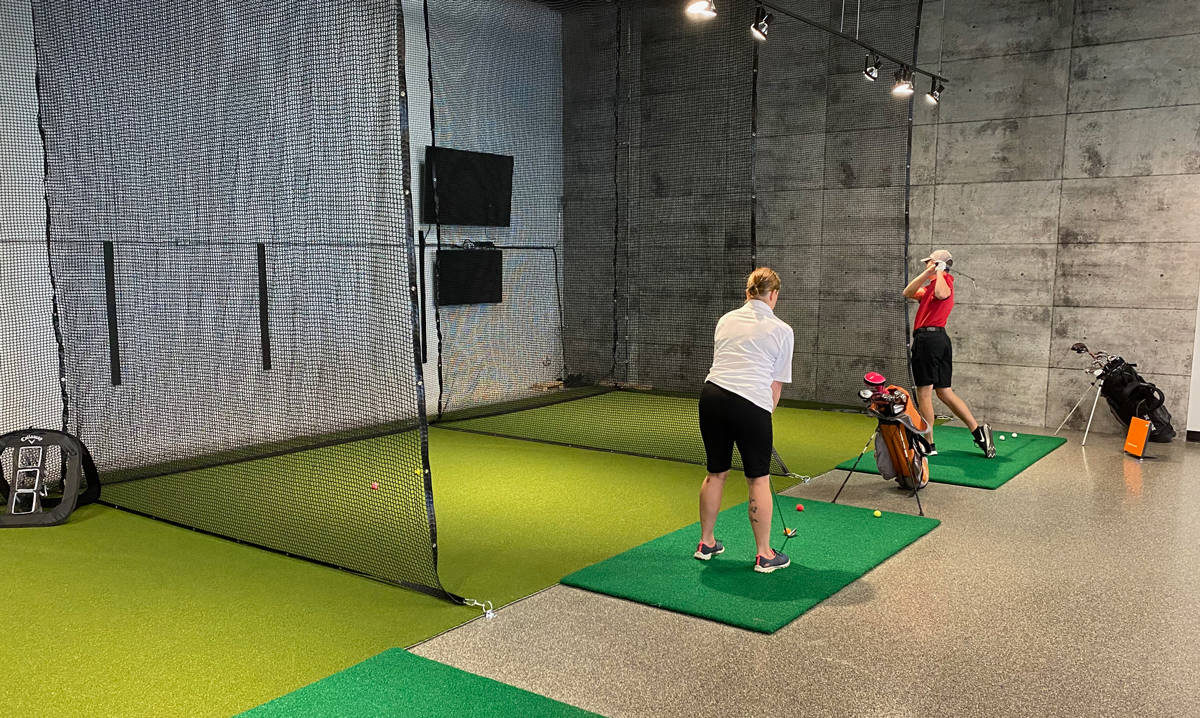 PRACTCE NETS
You like to hit balls but are no fan of all those electronic sensors? With our practice nets, no frills; balls, clubs, a net and your sweat!
Thanks to our absorbent hitting mats, you will avoid the shocks caused by too hard surfaces. And you will certainly appreciate our spacious and comfortable spaces.
Whether you are an experience golfer who is already practicing for next season or new addict that doesn't want to stay rookie for long, our practice nets zone will help your game!
PUTTING GREEN
Try our new 1500 square feet practice putting green with 7 cups and many breaks.
Whether it is to practice your putting alone, with a coach for a lesson or a friendly contest with your golf buddies, you will enjoy our top of the line putting green.
Note: The green speed has been calibrated to 10.5 on the Stimp meter.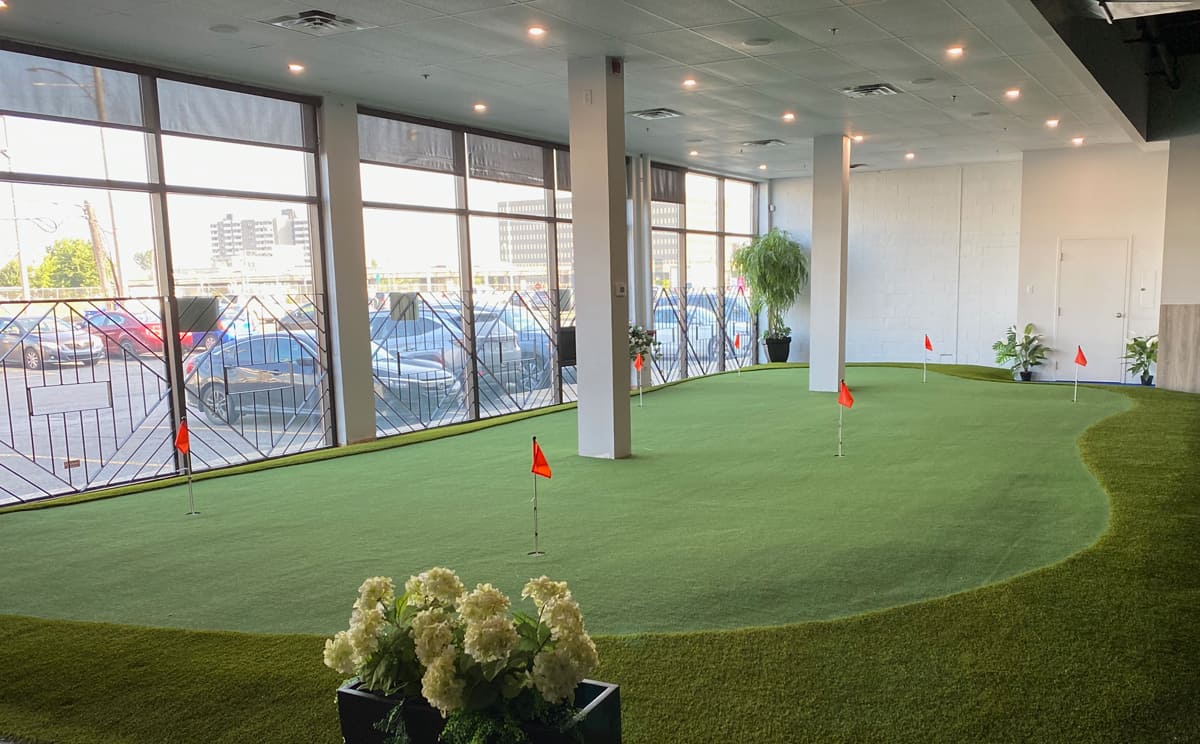 Virtual Practice Range
Our golf simulators give you the best possible driving range, much more than just a driving range. The new e6 Connect software version offers several fields of practice depending on the shots you want to make.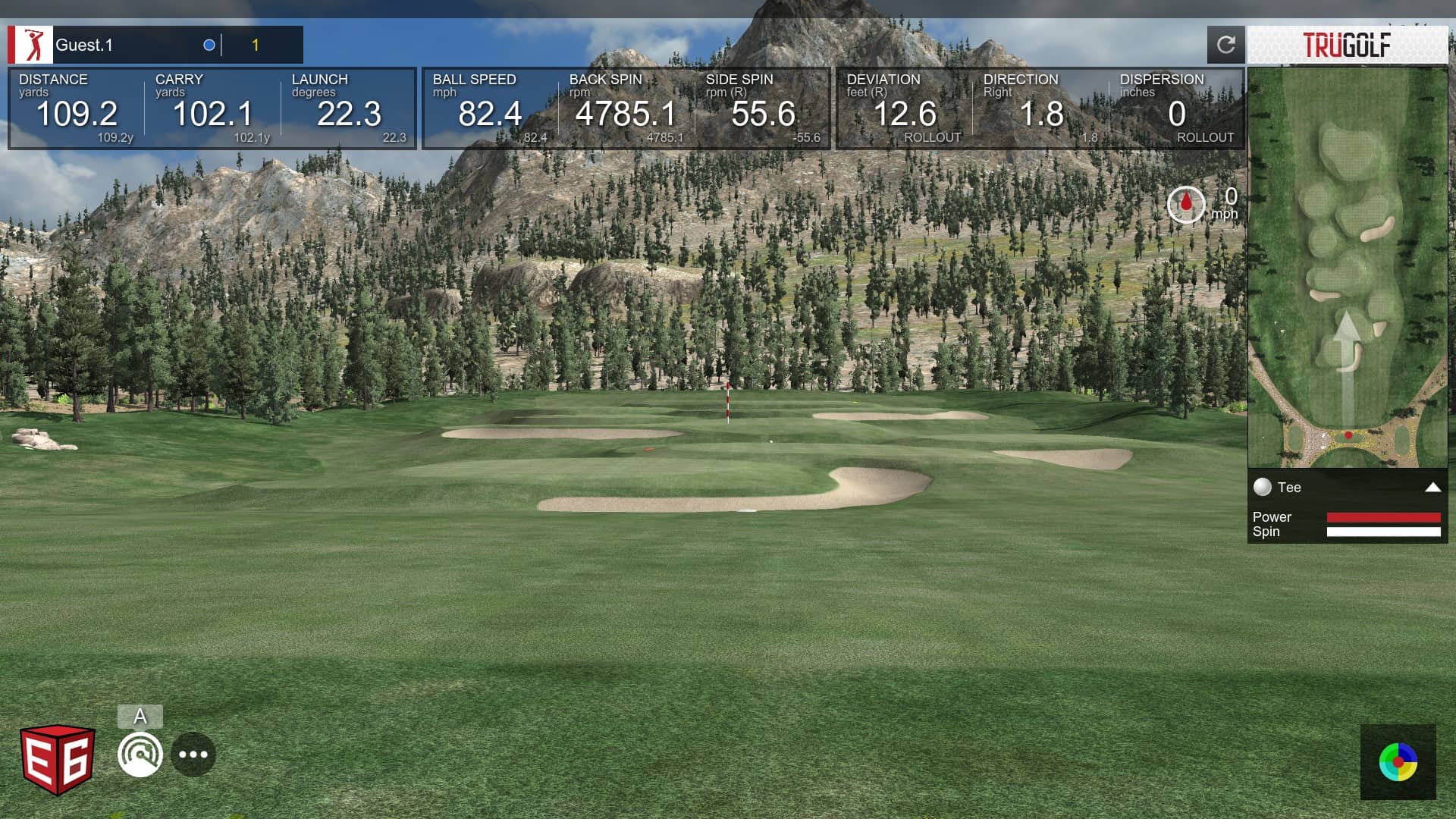 Driving Range vituel
Flat range: The Classic, simple, without artifice. Perfect for the driver or warming up before a game.
Large target : A range dotted with island greens, at different distances and in different formats. Ideal for practicing pennant attacks from wedges to long irons.
Small target : This range is made up of raised greens ideal for practicing the precision of your wedges and short irons. Targets are positioned from 25 yards.
Shot shape : Shot shape: A range with targets of different sizes placed on either side of a central row of sand traps. The ideal setup for practicing draw and fade trajectory effects.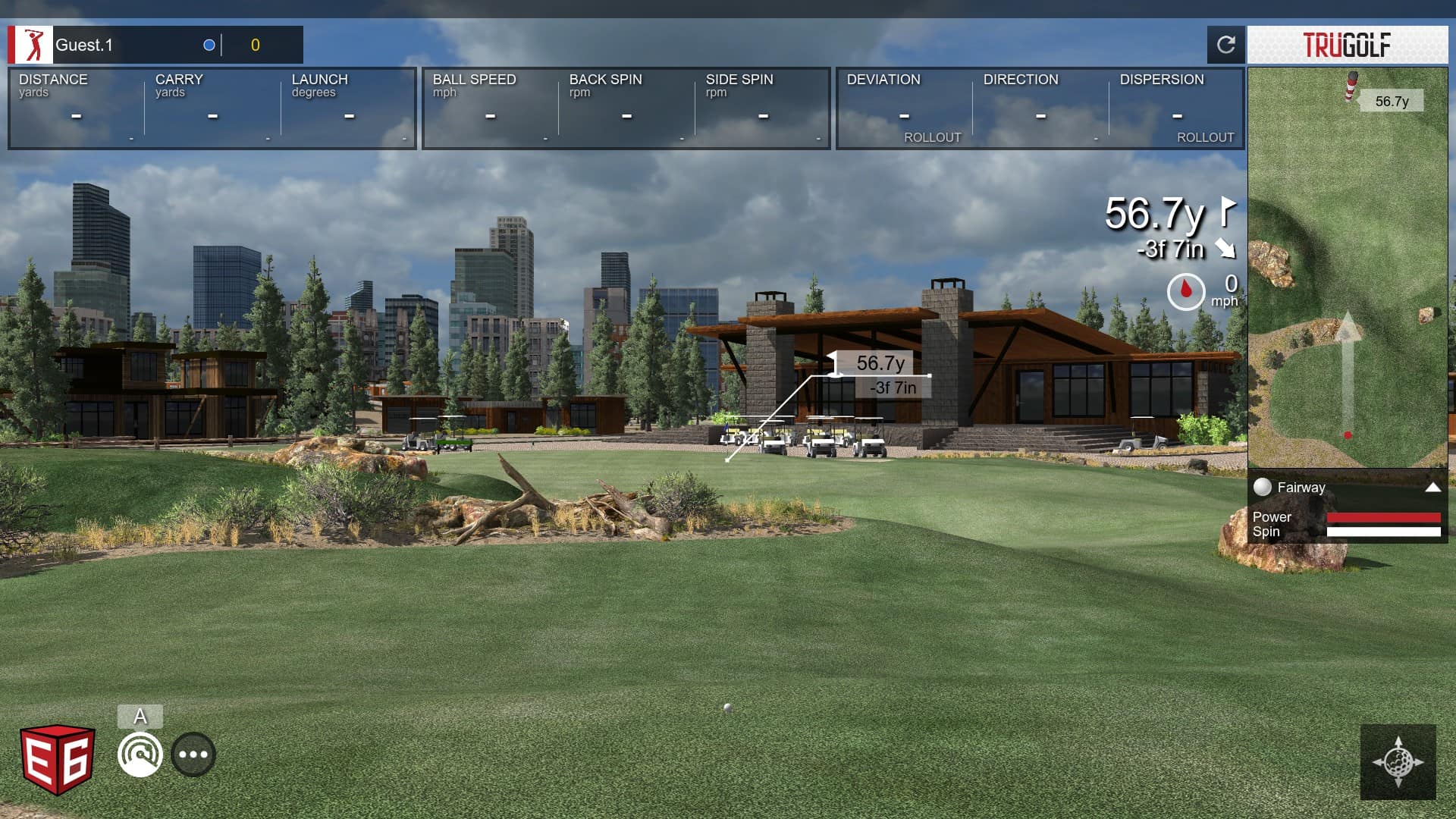 Chipping & Putting
The virtual practice green section features a large practice green, with flat and wavy sections, where you can move the flag and the starting point of the ball according to the desired practice. The speed and hardness of the greens are adjustable.
There are also 12 pre-programmed chiping setups with or without obstacle.
Want to try an indoor golf league?
Now is the time.