Fall Individual Indoor Golf League
General Information
The Fall Indoor Golf League is a great way to play regularly and improve your golf. It also gives you the flexibility to play when you want and even play early games when you plan on some busier weeks or away. The indoor golf center Le Golf Club offers you state-of-the-art golf simulators that offer precision and realism.
Take part in the fall indoor golf league at Le Golf Club virtual golf center.
Flexibility to play at your convenience from Sunday evening to Thursday. You can also play your games in advance.
Individual Stroke Play format with handicap.

Classes A, B and C.

10 games / 10 weeks / 10 different routes.

October 12 to December 16.

$ 1,000 in prizes.
Regulars: $ 245 / season
Members: $ 25 / season
Schedule
** Women play yellow starts
Results
Congrats to Jeremy Atkinson, Philippe Belisle, et Danick Danis who finish top of their class this week and win a $25 gift card applicable on bar or golf.
Congrats to the cumulative score of the league : 
1st Position :  Winner of a twosome pass at the Falcon G.C.
Class A : Rilley Sullivan
Class B : Philippe Belisle
Class C : Benoit Belisle
2nd Position : Winner of a dozen of Taylormade TP5 balls
Class A : Francois Pilon
Class B : Michael Meldrum
Class C : Sophie Guerard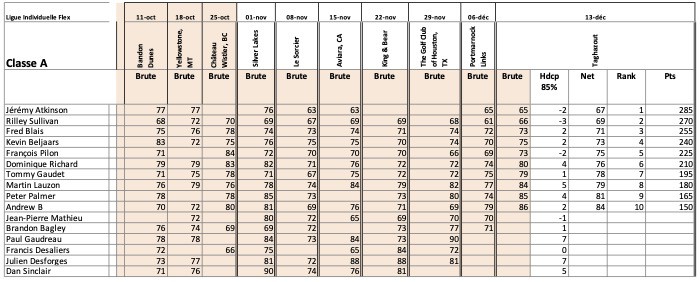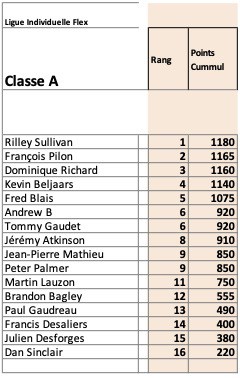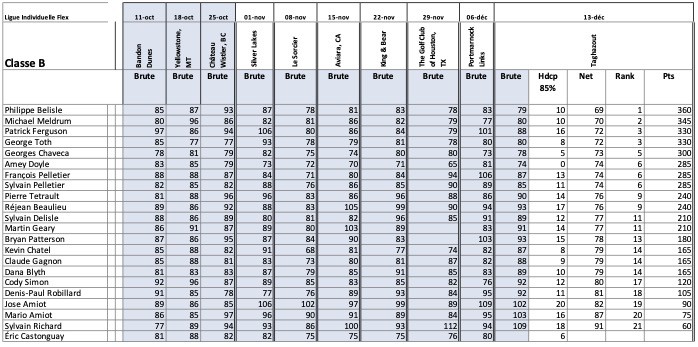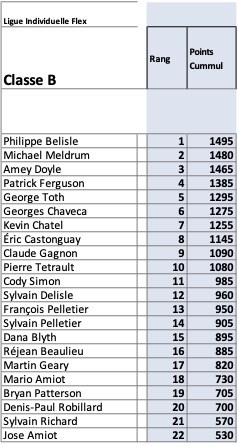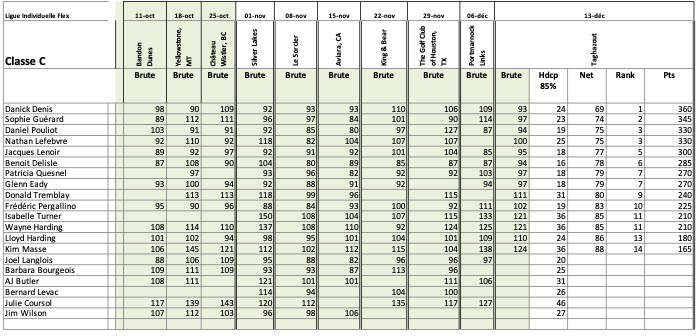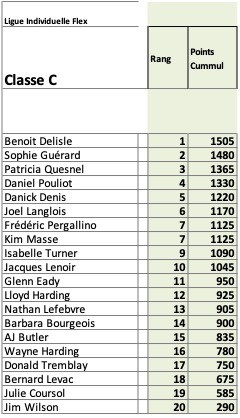 You feel like playing the fall and winter leagues? We have a promotion for you.